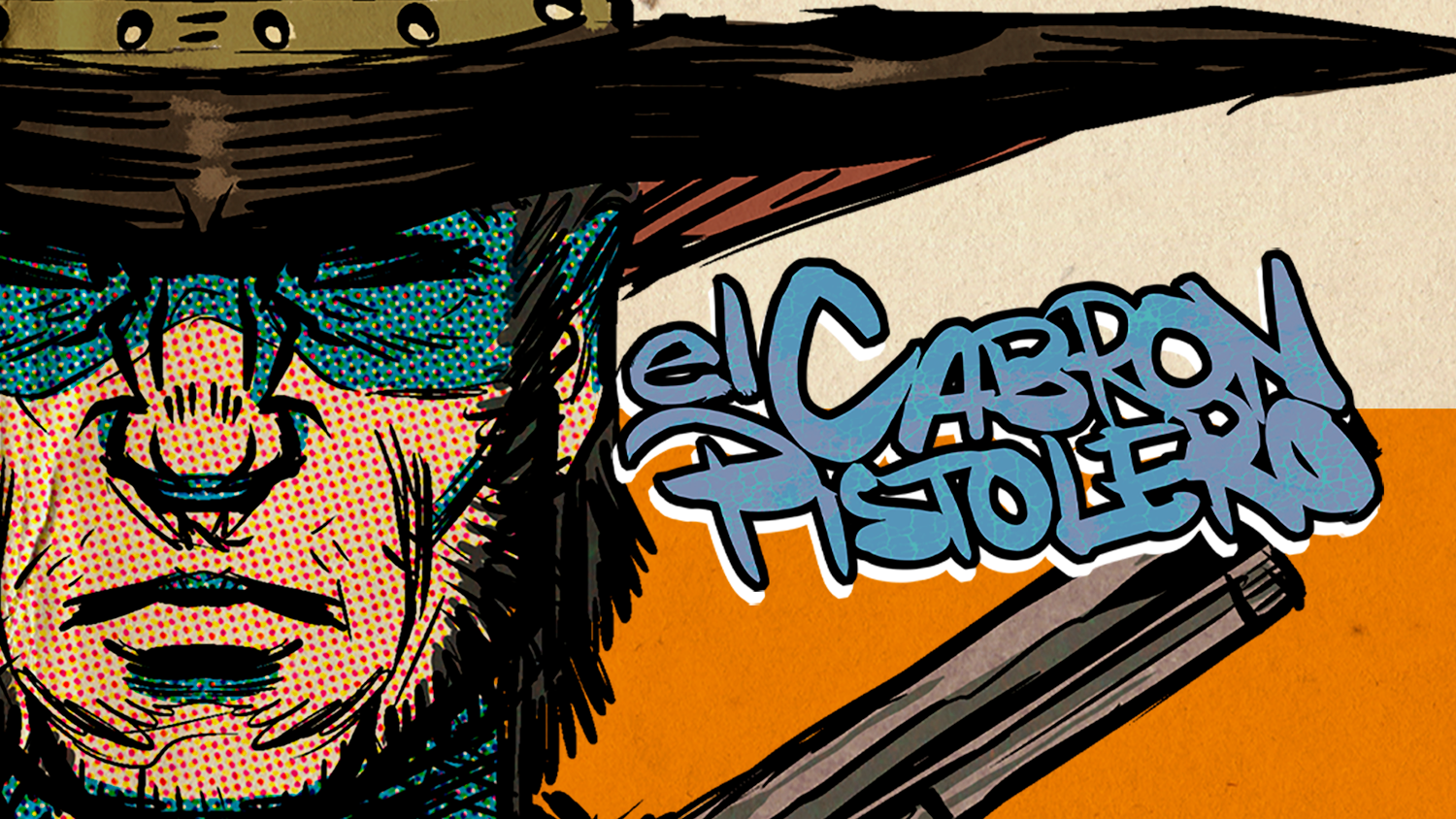 Cabrón Pistolero Comic Book Project.
I drew out all the pages lasts year, colored toned them and finally put them together into this comic book.
El Cabrón Pistolero is a lone, sword carrying, gun toting demon killing gunslinger.  Hunting down demons and monsters and sending them on their merry way back to hell in the most violent of ways.
This has been a character I've been developing out for years, drawing him constantly in my sketchbook.  I did have a 6 page short published in a comics Anthology back in the early-mid 2000's which was the first published Cabrón Pistolero story.
So I'm glad to finally put together a full complete 30 + page comic of this character that is just so fun to draw for me.
I do have a kickstarter up for the comic currently and certainly would love some support if you can.  it runs till 11/04/20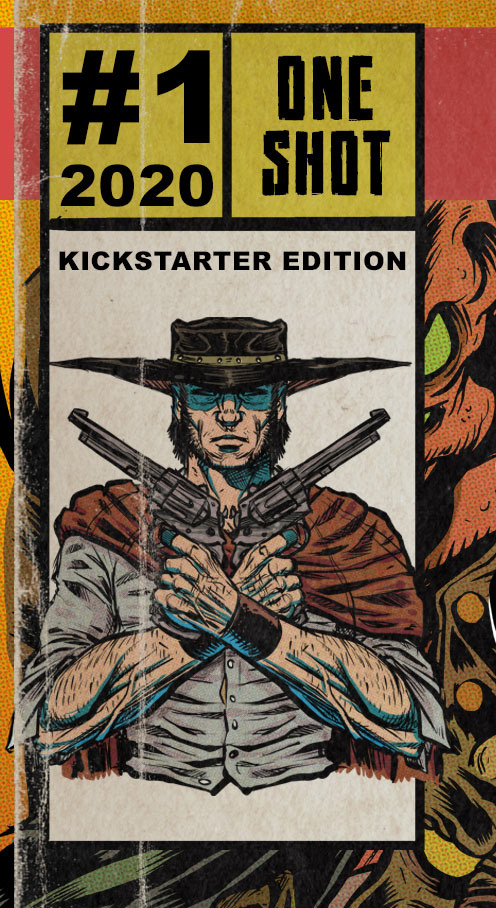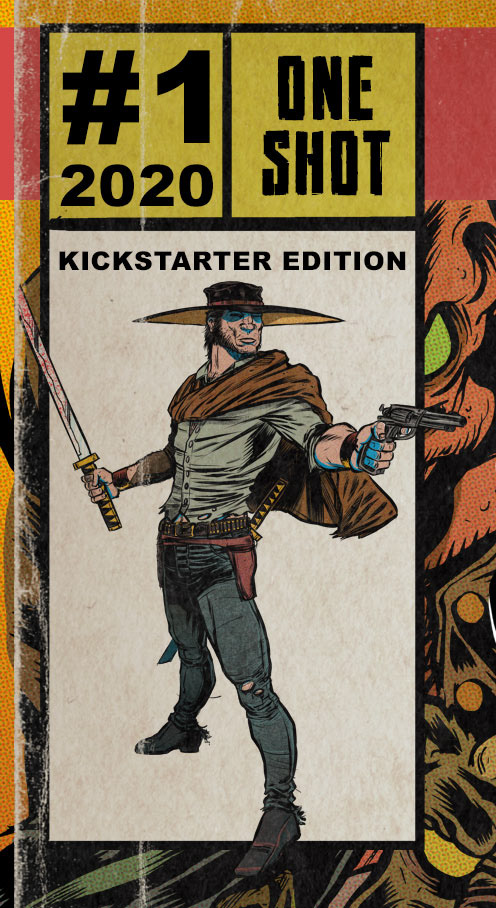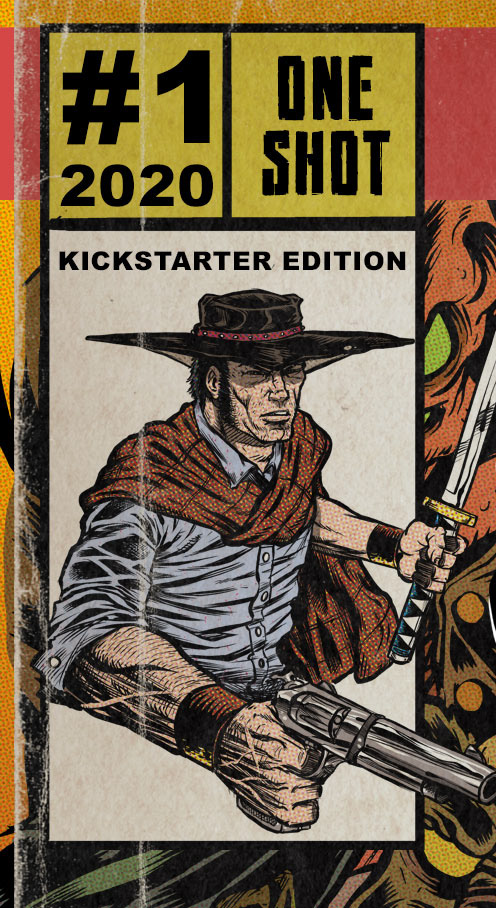 These are the covers for the comic book and the trade paperback edition.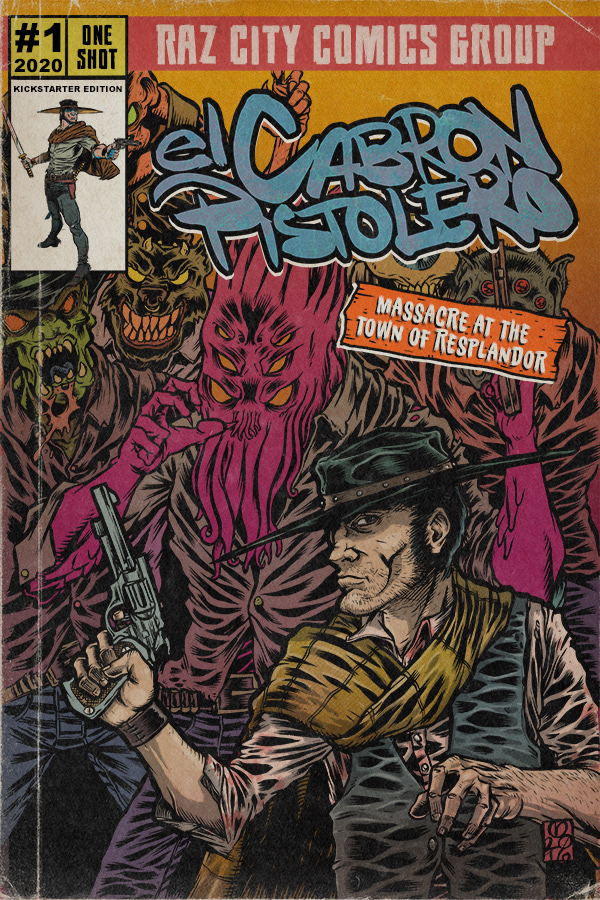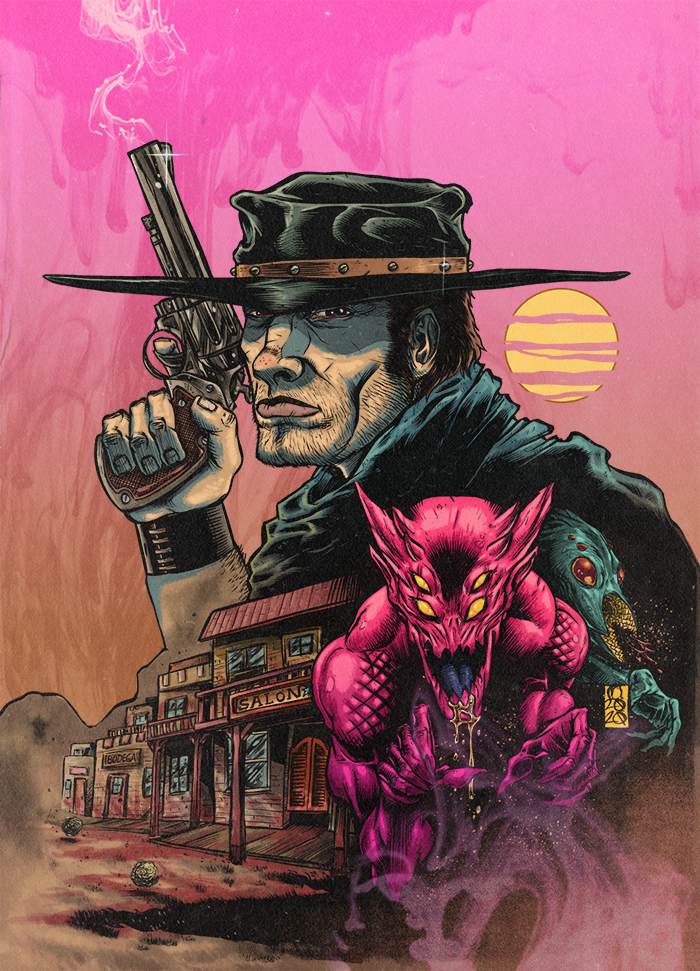 Previews of some of the pages from the comic book